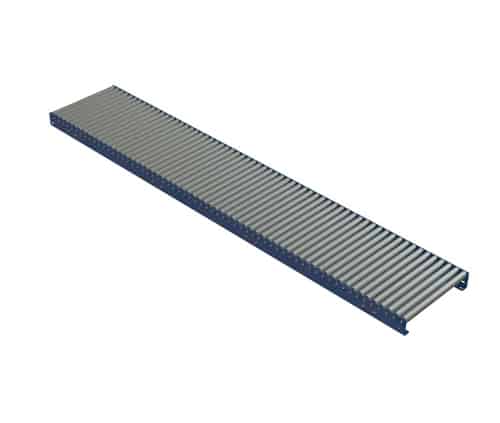 Ocon offer a large range of gravity roller conveyors for almost any application or industry. These gravity conveyors can offer a cost effective simple solution for most conveying requirements.
The mini roller 100 series is capable of handling product as small as 75mm long and our 900 series are able to handle fully loaded pallets.
Many types of rollers and side frame materials are available including aluminium and stainless steel, to suit general, hygienic or food grade applications. The popular 700 series gravity conveyor is a formed steel side frame with spring loaded rollers, offering a smooth aesthetically pleasing side frame. For maximum versatility speedtrack is available in modular straight sections, bends, spiral bends, gates and merges. All units can be linked to the ocon gravity and powered ranges.
Display 15 Products per page