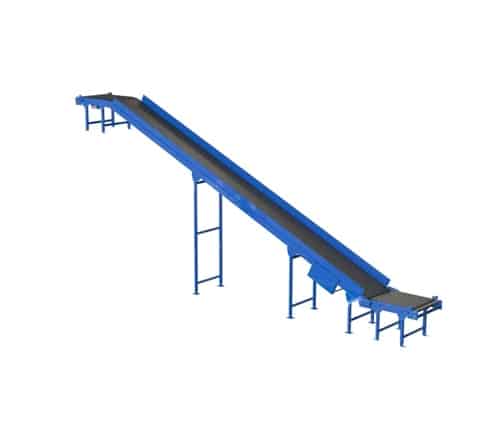 Ocon Conveyors offer a wide selection of powered horizontal belt conveyors manufactured to a very high specification. A wide range of sizes, drive configurations and finishes cater for most applications.
All types of belt finishes and belt materials are available, smooth belt and grip top belts for standard handling requirements, heavy duty conveyor belts, fire retardant and food quality belts. The comprehensive range includes various types of drive units individually designed for the purpose required. These include end drives, integral drum drives and variations of centre drives.
Robustness and quality are common across the range, with all support stands manufactured from heavy gauge hollow steel. For easy installation and levelling, all powered belt conveyors can incorporate adjustable supports.
Display 15 Products per page