What is a material handling conveyor system?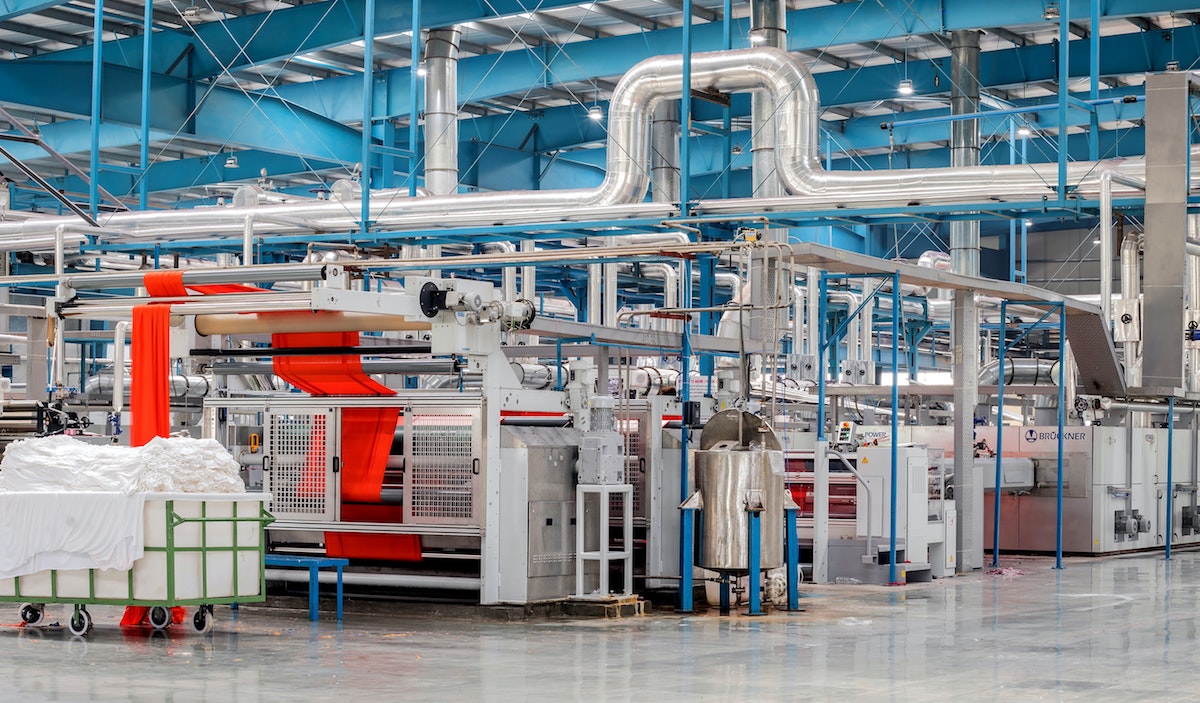 What is a material handling conveyor system?
Material handling conveyor systems are integral to many large- and small-scale operations. Using belted and roller designs, material handling equipment conveyors can effectively transport goods and products of all sizes and specifications to get materials exactly where they need to be.
The material handling conveyor can be implemented at various stages of the manufacturing process, including the production, assembly, inspection, loading and unloading, and packing phases of the operation.
A conveyor belt for material handling generally uses a continuous belt, which is extended in a loop between two pulleys. Further support is provided by metal slider pans (suitable for the conveying of lightweight materials) or rollers. Material handling equipment conveyor systems are powered by electric motors, with their operation able to be customised using constant or variable speed reduction gears.
The belts themselves can be constructed using a variety of belting materials, with everything from rubber and plastic to metal, fabric and leather used to ensure the smooth or textured surface that can safely and speedily transport goods of all types. Belting materials are also available in varying thicknesses, with bulky or heavy goods requiring thicker, more durable belting materials for conveying. Troughed designs deliver another great feature that guarantees the smooth, secure transit of bulky, heavy or loose materials.
Why do you need a conveyor system for material handling?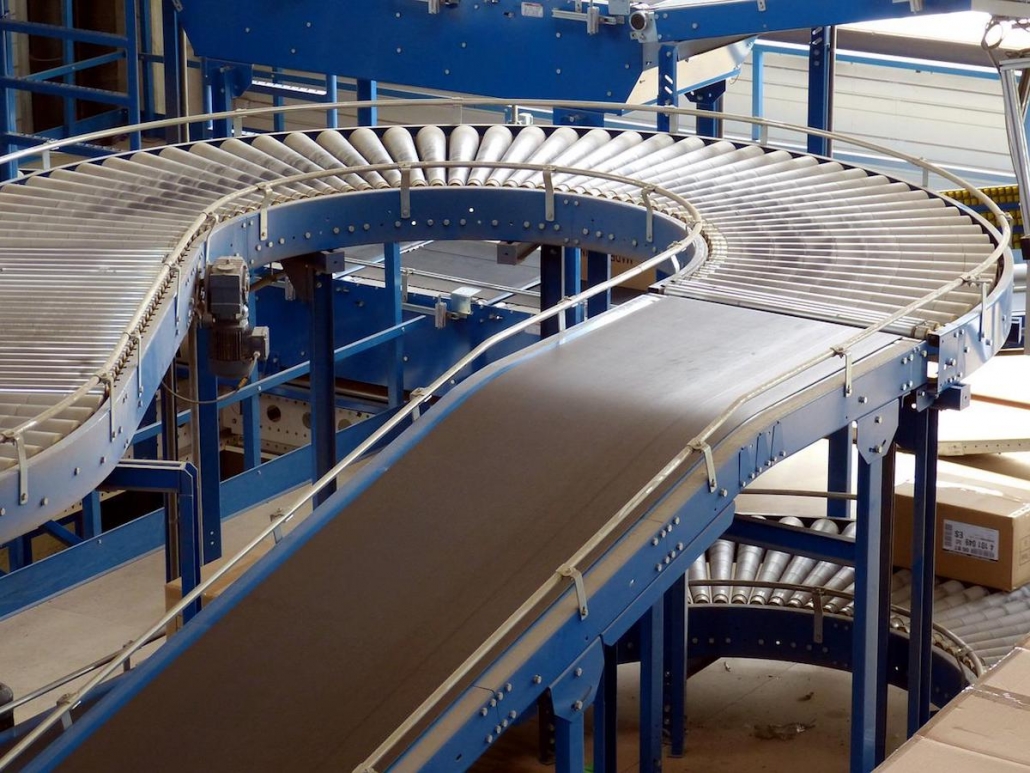 The transportation of any material across your facility should be handled with care, that's where our material handling conveyor systems come in. Your material handling conveyor, and the belting materials used to construct it, can be customised to your exacting needs, as well as accessorised with ancillary equipment to improve throughput and efficiency.
The benefits of a material handling conveyor system:
There are many benefits to introducing or incorporating a conveyor belt for material handling into your industrial setting. These include but are not limited to the following:
Reduce manual handling aspects
Here at Ocon Conveyors, we understand that the safety of your staff is important. Many manual handling roles include the completion of menial, dirty or even dangerous tasks. But with the installation of a material handling conveyor, you can reduce the manual handling aspects of these positions.
With repetitive movements automated, your staff will find greater job satisfaction, with some operatives even able to be reallocated to value-added jobs and/or tasks to enhance your business as a whole. Safety is another factor that will be dramatically improved via the integration of material handling equipment conveyor systems.
Lower operational costs
Keep your operational costs low, whatever the latest industry trends or consumer demands brings, by using a conveyor belt for material handling. Seasonal peaks and periods requiring increased production output can be handled with ease and without adding to staff numbers by relying on this automated solution.
Reduce personnel MHE movements
Thanks to the use of a material handling conveyor, your facility can keep operations as ergonomic as they should be. These improvements will lead to reduced personnel MHE movements and the manual carrying/transportation of goods to keep workers happy, production on track, and product quality high.
Improving production output
A material handling equipment conveyor doesn't just keep operations running smoothly. Products or materials can be transported with precision at speed to improve production output as a whole. Seasonal demands can also be catered for without increasing costs company-wide. With improved production output, you'll be better positioned to hit targets and cater to the requirements of your own customer base.
The minimal maintenance required to keep production flowing will also decrease disruptive downtime to improve the entire efficiency of your operation.
Elevation to high level for increased production space/access
Making every inch of your facility work for you is crucial, whatever industry sector you serve. With selected material handling conveyor systems, you can maximise not just floor space but elevate your operation to a higher level. Many material handling equipment conveyor systems can be used vertically or around corners to ensure increased production space and easy, uninhibited access.
Increased efficiencies and accuracies
With a conveyor belt for material handling, your facility can look forward to a long list of increased efficiencies and accuracies at every level. The automation of repetitive movements and reduced personnel walking will keep operations efficient and ergonomic. The intelligent, safe transportation of products means less risk, damage and loss.
Material handling conveyor systems can be integrated seamlessly to ensure fewer disruptions when enhancing the infrastructure you need to support your operation. Modular material handling equipment conveyor systems can also be incorporated to support workstations and specific processes as and when it's needed.
What type of conveyors are most suitable for material handling?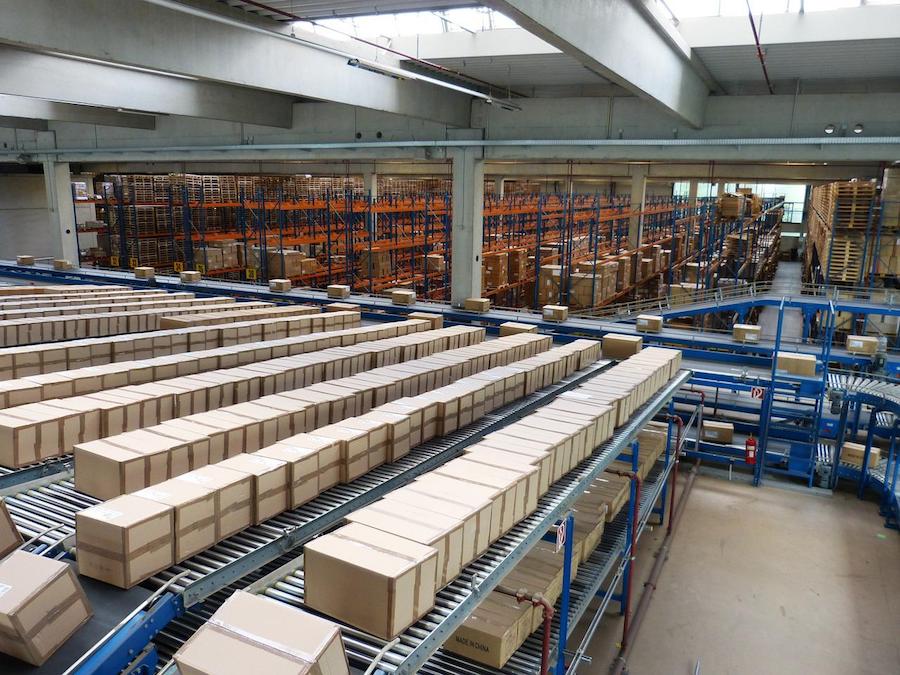 There are many different types of conveyors that can be called upon to improve how you process, handle and transport materials. Belt conveyors, roller, overhead, modular plastic, gravity, and extendable and flexible material handling conveyor systems can all be integrated to ensure a process that gets goods of all sizes, shapes and weights from A to B. Material handling equipment conveyor systems can also be tailored to suit the specific layout of your facility to guarantee improved efficiency and productivity for your organisation, even when processing a high volume of goods.
Why choose ocon conveyors for your business?
If you are looking for a conveyor belt for material handling, then look no further than Ocon Conveyors. We've been manufacturing conveyors, including material handling conveyor systems, for more than 40 years. Our dedicated team has the expertise to design, build, deliver and install the systems you need to handle materials safely, succinctly and seamlessly. We also provide assistance with servicing, repairs, installation and spare parts to ensure your conveyor system for material handling delivers for the long term. Our automated solutions are already relied on by countless industries, including the logistics, warehousing, retail and ecommerce sectors.
Our material handling equipment conveyor systems deliver on cost effectiveness and reliability to ensure the ultimate solution for your facility, your budget, and your production output requirements. Explore our range of material handling conveyor systems or get in touch with our team to discuss your needs.
https://www.ocon.co.uk/wp-content/uploads/2022/10/Material-Handling-Conveyor-Systems-Manufacturing-.jpg
703
1200
admin@ocon
https://ocon.estaging.co.uk/wp-content/uploads/2021/06/ocon-logo.png
admin@ocon
2023-03-29 10:16:38
2023-04-21 10:37:30
What is a material handling conveyor system?