When choosing the right conveyor system for your business, flexibility is often the key to success and seamless support. There are many different types of flexible conveyors available, each of which has the features needed to deliver improved productivity, efficiency and safety to businesses serving various industry sectors.
Whilst most conveyor systems are fixed and with this, installed and integrated with existing equipment to provide a more permanent setup, flexible conveyors offer something a little different to the warehouse management system and wider industrial environment. In this blog post, we take a closer look at the many types of flexible conveyors currently available and the perks incorporating flexible conveyors into your operations could unlock.
What is a flexible conveyor?
As the name suggests, flexible conveyor systems are just that – flexible! Instead of being installed and integrated into your warehouse management system as a permanent fixture, flexible conveyors are able to be wheeled out, expanded and positioned in minutes to increase the production capacity of existing conveyor units.
How will a flexible conveyor benefit you more than other conveyor systems?
There are countless benefits that go hand-in-hand with the use of flexible conveyors across several industry sectors. Unlike other conveyor systems, flexible conveyors are portable conveyor belts and rollers that can be erected and connected to existing conveyor systems and other manual handling equipment (MHE) quickly and simply. The use of these types of flexible conveyors gives organisations like you the power to increase throughput and product capacity in an instant without having to commit to more permanent, expensive and disruptive changes to your infrastructure. Flexible conveyors feature low inertia plastic or steel skate wheels for easy movement.
They can also be fitted with standard duty or heavy-duty plastic or steel rollers to handle and transport a wide variety of goods and materials throughout your warehouse. You get to choose between mild steel and stainless steel bearings when commissioning a flexible unit from conveyor manufacturers to personalise your operations further.Flexible conveyors systems can be used adaptably at every stage of fulfilment to make warehouse operations as simple, seamless and safe as they should be. This includes during the order picking and packing processes as well as container vehicle loading and unloading.
What are the different types of flexible conveyor systems?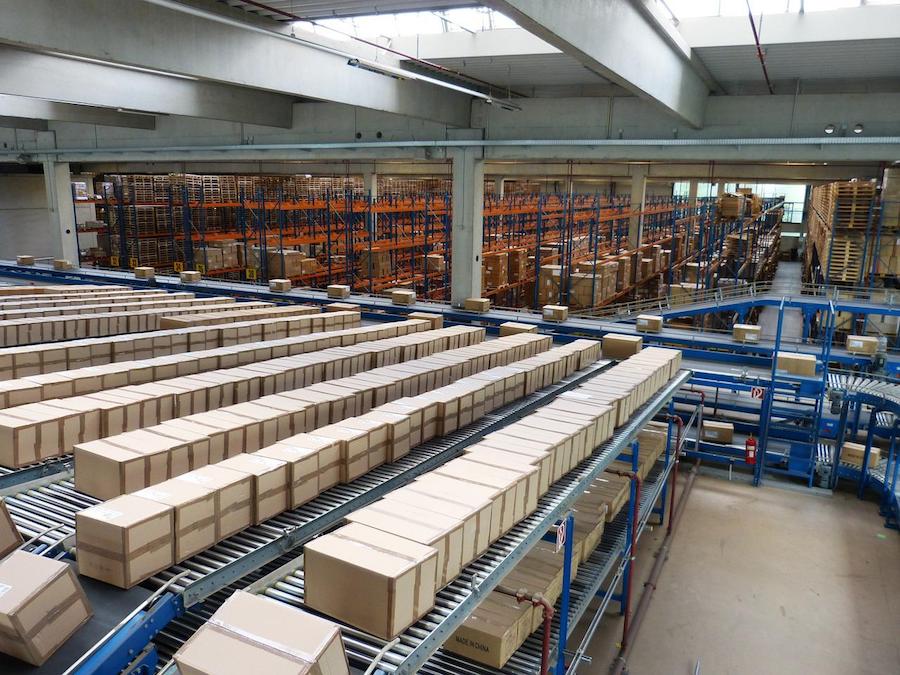 Due to their suitability for a diverse selection of applications throughout organisations of all sizes and niches, there are many different types of flexible conveyors to choose from, a fact that can make it difficult to find the right conveyor system for your unique requirements. As leading conveyor manufacturers, we're here to provide a rundown of the types of flexible conveyors currently available and how they could help to boost business for your organisation.
Flexible PVC Roller
The Flexible PVC Roller delivers a particularly cost effective and versatile option for organisations looking to transport goods from A to B. Using an expanding concertina arrangement, PVC roller flexible conveyors offer the fluidity needed to bend around corners and obstructions. This guarantees an endless amount of configurations for your operation. Its height adjustable nature also aids its seamless integration into existing equipment. If storage space is limited within your warehouse, this flexible gravity conveyor is the perfect match. Flexible PVC roller conveyors fold down to a fraction of their size despite being able to extend to standard lengths of between 1,500mm and 9,500mm when in operation.These types of flexible conveyors also come with a range of optional accessories, including end stop plates and rollers, dropdown end stop plates and rollers, connecting hooks, adjustable mobile support stands, dump and impact tables, and castors of varying diameters.
Flexible PVC Skate Wheel
Similar to the Flexible PVC Roller, the Flexible PVC Skate Wheel uses gravity and an expanding concertina arrangement to deliver the highest level of portability and efficiency. Unlike other types of flexible conveyors however, this design is equipped with interlocking skate wheels to make the flexible conveyor system extra comfortable with sharp bends. Thanks to the addition of skate wheels, this flexible conveyor is able to compress to a much smaller length when closed. The unit is also easier to handle thanks to the movement made possible by skate wheels. Adaptable, compact when not in use and cost effective, PVC skate wheel flexible conveyors systems can be joined with connecting hooks to configure your conveying system to an infinite length. Again these flexible conveyors are compatible with a variety of accessories so you can modify this mobile setup to your exact specifications.
Flexible BZP Roller
Instead of using PVC, these types of flexible conveyors use mild steel as its primary roller material. This ensures a durable option for operations that need conveyors to withstand additional weight and impact force. The use of plastic rollers is generally better suited to the safe transport of materials that are lighter in weight. The Flexible BZP Roller is just as mobile as the PVC flexible conveyors systems, negotiating obstacles and sharp bends with ease to provide a user friendly and versatile addition to any existing conveying system.
Flexible BZP Skate Wheel
Again using mild steel BZP as its roller material, this skate wheel design provides a gravity conveyor system that's highly portable and easily configurable. Smooth, efficient movement is always guaranteed with the extension of a Flexible BZP Skate Wheel conveyor. When not in use, the design's interlocking skate wheels mean it can be contracted to a simple, compact, storable unit. Our smallest Flexible BZP Skate Wheel option offers 1,500mm of length when opened and can be contracted down to 510mm when not in operation. Our largest is 9,500mm open and 2,576mm closed, providing impressive options for warehouses of varying capacities.
Flexible Heavy Duty
For an even heavier duty option, our Flexible Heavy Duty conveyor systems should certainly be explored. Whilst these types of flexible conveyors share many of the features found in previously mentioned units, our heavy duty flexible conveyors go one step further.Promising exceptional mobility, versatility and a compact gravity conveyor design, our heavy duty flexible conveyors systems provide extra strength to handle and transport much heavier loads. Its features include extra knee bracing for additional support in the open and closed positions. Our conveyor manufacturers also provide the option of rollers or skate wheels in PVC or BZP steel with this flexible conveyor system.
Flexible Powered Roller
Using power instead of gravity to get your goods where they need to be, our Flexible Powered Roller conveyor is all you need to give your wider conveyor system an extra boost. Delivering a plug in and go setup, our powered flexible conveyors provide variable, easy to use speed controls so you can set the perfect tempo for your application. Like all the flexible conveyors from our conveyor manufacturers, our powered roller system is highly adaptable, versatile, portable and easily configurable.
Its use is already reducing manual handling movements and increasing efficiency across many warehouse settings to unlock benefits for companies, their workers and their customers.Our flexible powered roller conveyors are height and length adjustable, with standard lengths available for our 40mm and 50mm diameter roller models ranging from 2,500mm to 19,600mm when open. When purchasing one of these types of flexible conveyors from us, you can also choose from a selection of standard widths, series options and accessories.
Choose Ocon for your flexible conveyors systems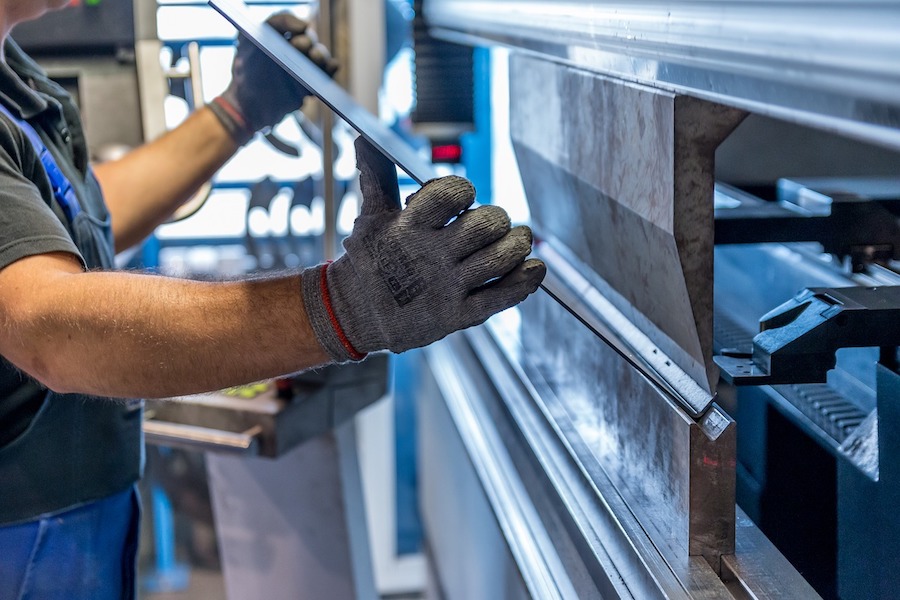 Finding the perfect flexible conveyors systems for your operations couldn't be simpler when working with us. We've been in the business of supplying and supporting conveyor system use for more than four decades, and our team has the experience, knowledge and skills needed to assist you with your selection and much, much more. Ocon Conveyors is your ticket to warehouse automation, with the implementation of flexible conveyors paving the way for better product capacity and quality without infrastructure changes or additional labour costs. Whether you're looking to increase throughput in the face of seasonal demand or fine-tune your year-round operations, we can help.
We supply all the types of flexible conveyors mentioned above. But if they don't suit your exact requirements, our engineers have the expertise to design and develop a bespoke unit on your behalf. In addition to our bespoke flexible conveyors, we work with world-leading conveyor manufacturers to bring the highest quality flexible conveyors systems to you. Our aftercare service is also available to assist with installation, servicing, repairs and spare parts so your flexible conveyors keep on delivering the efficiency, safety, throughput and quality you deserve. Browse the many types of flexible conveyors available from Ocon Conveyors right here. Looking for a bespoke design or need help selecting the right flexible conveyors for your operations? Contact our team directly for assistance.
https://www.ocon.co.uk/wp-content/uploads/2022/08/The-Different-Types-of-Flexible-Conveyors.jpg
900
1200
sanjin@esterling
https://ocon.estaging.co.uk/wp-content/uploads/2021/06/ocon-logo.png
sanjin@esterling
2022-08-11 16:11:53
2022-08-11 16:11:53
The Different Types of Flexible Conveyors